Londra (Regno Unito), 27 ott. (LaPresse/AP)
Il 2 novembre Julian Assange conoscerà l'esito della sua battaglia contro l'estradizione in Svezia. Lo ha fatto sapere il suo sito, WikiLeaks, annunciando che l'Alta corte di Londra ha informato l'attivista a proposito della data. Joseph Farrel, dello staff di WikiLeaks, ha detto che la Corte non inviato ulteriori dettagli. A febbraio un giudice aveva stabilito che Assange doveva essere estradato in Svezia, dove è accusato di stupro e molestie sessuali nei confronti di due donne. I suoi avvocati hanno fatto appello all'Alta corte e insistono sul punto che il loro cliente non ha ricevuto un processo equo. Non è stato possibile raggiungere la Royal courts of justice britannica per i dettagli dell'udienza.
http://it.notizie.yahoo.com/wikileaks-il-2-novembre-assange-sapr%C3%A0-se-verr%C3%A0-211344366.html
As someone who has been following the Wikileaks saga for quite a while now, it doesn't come as too much of a surprise to see the current problems they are facing. The latest is potential closure due to financial blockades imposed by Visa, Mastercard, Paypal, Western Union and the Bank of America, and is a frightening reminder of the power that these corporations hold over all of us.
During my career as a PR I have spoken to hundreds of journalists, and I have the utmost respect for them. Unfortunately the idea that 'bad news', ie death, scandal and terror, sells papers is still rife, much to the despair of many of these journalists, a lot of whom have had to allow editorial policy to override their morals and principles through fear of losing their jobs.
If the financial blockades are not lifted and Wikileaks really is forced to close, it would undeniably be a huge blow to free speech, whatever you think of the organisation or Julian Assange personally.
LONDON (AP) — WikiLeaks founder Julian Assange will learn next week of the verdict in his fight against his extradition to Sweden to answer allegations of sexual misconduct, the organization said Thursday.
WikiLeaks staffer Joseph Farrell said that Britain's High Court had informed Assange it will deliver judgment on his appeal on Nov. 2,
"The court told us. We have no further details," Farrell said in a text message.
In February, a judge ruled that Assange should be extradited to Sweden to face allegations of rape and sexual molestation against two women. Lawyers for Assange filed an appeal at the High Court, and insist the activist would not receive a fair trial.
Britain's Royal Courts of Justice could not immediately be reached to confirm details of next week's hearing.
Allegations against Assange date back to a visit to Sweden in August 2010, shortly after the activist's organization had released secret U.S. files on the war in Afghanistan. Assange became involved with two women — one of whom later accused him of coercion and molestation, another of whom alleged that he had had sex with her as she slept.
Swedish prosecutors have not charged Assange with any crime, but have demanded that he returns to Scandinavia to face questions about the case.
Assange, who was briefly detained in prison custody, has been living under curfew at a supporter's rural mansion in eastern England while he has contested the demand for his extradition.
The activist has been made the subject of an overnight curfew, must wear an electronic tag and report to police daily.
Assange has claimed the Swedish case is being politically manipulated following his organization's disclosure of classified U.S. documents.
At an appeal hearing, Assange's lawyer Ben Emmerson acknowledged that the women involved in the case may have found sex with his client "disrespectful, discourteous or disturbing."
But Emmerson insisted it had been entirely consensual and wouldn't be illegal in the context of English law. "The conduct that is complained of would not constitute a crime in this jurisdiction," he said.
Assange had previously vowed to take his case to Britain's Supreme Court or the European Court of Human Rights if his appeal is rejected by the High Court.
http://www.chron.com/news/article/Judgment-due-next-week-in-Assange-extradition-case-2239523.php#photo-1695215
News: The High Court will deliver the judgement of the appeal on Wednesday, 2 November 2011
Dan Gillmor,  guardian.co.uk, Thursday 27 October 2011 17.09 BST
The mainstream media should be up in arms about corporations' ability to choke off sources of WikiLeaks' funding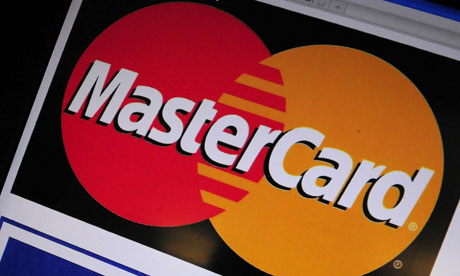 Suppose you are the proprietor of an information service. Your customers buy what you sell using the major payment systems such as Visa, MasterCard, Western Union and PayPal. The information you provide is greatly upsetting to powerful people who would prefer to keep it a secret. You have been charged with no crime, much less convicted of one. But one day, you discover that all of these payment systems – quite obviously responding to pressure from the government but citing no actual legal authority – are refusing to accept money from your customers on your behalf.
This, sadly, is not a supposition. It is nearly the precise situation that WikiLeaks has encountered since late last year, stripping most of the revenue away and now, as reported this week, forcing the whistleblowing media operation to suspend all activity except fundraising in a struggle merely to survive. Read the rest of this entry »
Julian Assange and Jennifer Robinson
October 28, 2011
Opinion
Andrew Bolt.
Photo: Craig Abraham
It might seem unusual to take a stand for a bloke who has called you a "patronising, supercilious racist git" when that very same man has just been prosecuted for "race hate speech" – but the conviction of Andrew Bolt ought to raise alarm bells for all who believe in freedom of expression.
However much you disagree with Bolt, the "hate speech" law under which he was prosecuted is more offensive than he is.
Bolt was found in violation of the Racial Discrimination Act because his "offensive" 2009 article accused "fair-skinned" Aborigines of choosing their racial identity to get certain benefits. It isn't hard to understand why the subjects of Bolt's column were offended but many commentators have avoided considering the underlying law because they don't like Bolt or his views. Even those who move past their own politics to raise legitimate concerns over the precedent set by Bolt's case have missed the most important point.
Yes, it is problematic that the judge's decision revolves around whether someone claims to be offended as opposed to whether Bolt knew he would offend the "ordinary" Australian in the representative group or the "ordinary" Australian based on "community standards". But the real question is whether we want judges in charge of the parameters of public debate – what we can and cannot say – at all. Read the rest of this entry »
Metahaven & Jeff Khonsary
In the winter of 2011, a white paper entitled "The WikiLeaks Threat" began 
to circulate on the Internet.1 The report, prepared by a team of network security firms led by Palantir Technologies for a presentation to Bank of America CEOs and leaked by the cyber-activist group Anonymous, provides an outline (in rather board terms) of the whistleblower Web site WikiLeaks' personnel and its network infrastructure. Prefacing the paper's discussion of "Potential Proactive Tactics" (basically a disinformation and cyber-espionage campaign targeting WikiLeaks and its editor-in-chief, "Julien" [sic] Assange), the document provides a speculative schematic map of the WikiLeaks' organization: its staff, associates, and public supporters (often incorrectly labelled "volunteers"). One such "volunteer," journalist and former constitutional law and civil rights litigator Glenn Greenwald, is particularly singled out in a dedicated slide that sketchily outlines his past support for WikiLeaks—a "level of support that needs to be disrupted."
This poorly prepared and ethically questionable study was part of a larger coordinated effort to know (and subsequently undermine) WikiLeaks, which developed through various legal, financial, personal, and extrajudicial attacks and threats against the organization and its founder Julian Assange.2 
It is partially in contestation with this context that a new project by the Amsterdam-based design and research studio Metahaven developed: Axis of Reputation (2011) maps the "soft power relations" (rather than the exact jurisdictions and software architecture) of WikiLeaks though its interactions with various media, corporate, and governmental actors. This map is being distributed as a free newspaper in conjunction with this issue of Fillip.
The work is part of Metahaven's ongoing Transparency, Inc. project (2010–), 
a research effort investigating the image politics of transparency. Transparency, Inc. began through an attempt to outline the constantly fluctuating image economy of (and potential alternative visual representations for) WikiLeaks. It has since evolved with the aim of addressing the issue of transparency more generally.
What follows is a discussion with 
Metahaven founders Vinca Kruk and
Daniel van der Velden conducted September 2011. Read the rest of this entry »
ott 26 2011 – Posted by Luigi Di Liberto as Attivismo
Il motivo del perché bisogna opporsi al blocco bancario a WikiLeaks lo ha già egregiamente espresso Fabio Chiusi e molti altri . Non servono quindi altre parole per chiedere a tutti di fare una donazione per evitare che una delle principali rivoluzioni democratiche per la verità scompaia dalla Rete. Non ci posso credere che Santoro abbia in poche settimane raccolto quasi un milione di euro e che gli Italiani non facciano altrettanto per WikiLeaks. Per ScambioEtico farò in giornata un bonifico bancario da 100 euro sulla banca islandese ed invito tutti coloro che leggono ad inviarne almeno 10 attraverso uno dei modi presenti in questa pagina.
Amid a bid to raise funds for his financially besieged enterprise, global whistleblower and Wikileaks co-founder Julian Assange told al-Akhbar that in light of the popular upheaval in the Middle East and beyond, the battle is now "bigger than Wikileaks." It is linked to people's sovereignty and the right to a truly democratic government.
Wikileaks, the international whistle-blowing website responsible for revealing thousands of secret political and diplomatic documents over the past six years, announced Monday that it was suspending publishing operations in an emergency effort to raise money.
The decision came after what Wikileaks founder Julian Assange calls an "arbitrary and unlawful financial blockade" by American banks, including Bank of America, Visa, MasterCard, PayPal and Western Union.
"The issue is bigger than Wikileaks. It's an issue of sovereignty. Is it right, for example, in Lebanon that Visa card holders are controlled by Washington, even though their accounts are in local banks?" Assange said in a phone interview with Al Akhbar. "We have to show the world that cards and PayPal…are instruments of Washington power. They're all in service for political corruption, it's literally a conspiracy."
"Our fight can be summed up in three parts," Assange said. "First, to fight against censorship. Second, to fight to protect people's right for knowledge. And third, to fight for unbiased media to truly report what's going on in the regimes."
For Assange, Wikileaks' crisis is especially relevant in the Middle East. "With the changes occurring in the Arab world, it's not the time to relax, but to make sure democracies are established fully. To do that it is necessary to make sure they are not implicated with the old regimes. Egypt's battle is ongoing," Assange said. "[We're] making sure the battle for democratic regimes is established, [fighting] for the peoples right to communicate."
"We're working on being successful on political and technical fronts; we must fight legally and financially to protect that," Assange said. Read the rest of this entry »
By Agence France-Presse – Wednesday, October 26, 2011
WASHINGTON — The State Department has suspended a veteran diplomat for a book critical of US policy in Iraq and irreverent blog posts that included a link to a WikiLeaks cable, he said Wednesday.
Peter Van Buren, a 23 year foreign service officer who worked in human relations, said he was escorted out of the State Department on Monday and barred from returning for two days while officials there decide what to do next with him.
They had stripped him of his top secret security clearance a few days earlier, he said.
"We are unable to discuss individual personnel matters, and therefore have no comment about Mr Van Buren?s situation," State Department spokesman Mark Toner said.
But in a phone interview with AFP, Van Buren said his irreverent account of his experiences in Iraq, in a book entitled "We Meant Well – How I Helped Lose the Battle for Hearts and Minds of the Iraqi People," appeared to have precipitated the action.
There were also articles he wrote for the Huffington Post and Salon.com, and blogs on his website, "WeMeantWell.com," which he freely admits were published without prior State Department permission.
"The State Department said they need 30 working days in order to clear or approve any submission, and unfortunately that is out of the zone of reality for blogging and tweeting and Facebook updating," he said.
"I submit it is nothing but a prior restraint on my free speech. I choose not to follow it, and I expect to be punished," he said.
One blog post linked to a WikiLeaks cable describing a 2009 meeting Senator John McCain had with Moamer Kadhafi in Tripoli.
http://www.rawstory.com/rs/2011/10/26/u-s-diplomat-suspended-for-book-blog-with-wikileaks-link/